Hi and welcome, I'm Carl Heath the founder of the EnergyWize University of Life, a unique skills system designed and created through my own life experience along with over 35 year's experience as a sportsman, coach and mentor.
Experiencing family difficulties, from the age of six until the age of 15 (1974 – 1983) I spent most of my childhood growing up in an orphanage. Switching off in my last year at school I left with no qualifications and direction in life soon to be caught up in the negative influences of life on the street. Representing school as a long distance runner and playing soccer, taking control, I reconnected with my fitness and sport, giving me a positive release to develop my energy and focus, allowing me to overcome my anxiety and depression.
By the age of 19, I was playing semi-professional soccer, which led me to coach soccer with my local professional club, Hull City AFC. Coaching in many schools and summer camps in the UK, America and Australia.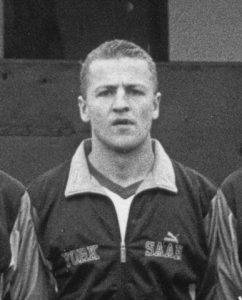 At the age of 24, I started boxing amateur, moving on, boxing professional and also teaching boxing fitness. At 29 (1997), I retired from boxing to find my true purpose: developing BoxWize, teaching youth to release and channel stress through boxing, learning to control aggression to boost positive energy and focus.
Whilst developing BoxWize, I co-organized and set up boxing world title training camps for Paul Ingle, IBO and IBF Featherweight World Champion Paul Ingle and Stevie Smith, IBC World Light Weight World Champion, also working with athletes and sports stars from Great Britain rugby league, English Premiership soccer players.. From 2002 to 2003 I designed and created BoxWize Challenge World Record Events, promoting my work and supported by top sports people and featured in the UK press/media on ITV, BBC, SKY TV and SKY NEWS.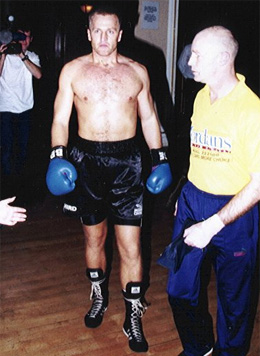 Developing StressWize Fitness & Wellbeing
Travelling across the UK and Europe, using my own life experience, studying stress and working on my personal development, I have experienced an array of other healing approaches and seminars, also sourcing tools to develop positive energy. In 2004, I co-founded StressWize Fitness & Wellbeing with world class fitness coach and sports performance specialist, Mike Pratt, developing a successful working partnership. Providing StressWize presentations and setting up many BoxWize facilities in schools, also in fitness and sports centres and at the Hull University. Working Hull Youth Justice Service for over 9 years, preventing reoffending. Educating and empowering many youth in alternative learning projects and mainstream school. Students, teachers, professional athletes, corporate business and many other organizations.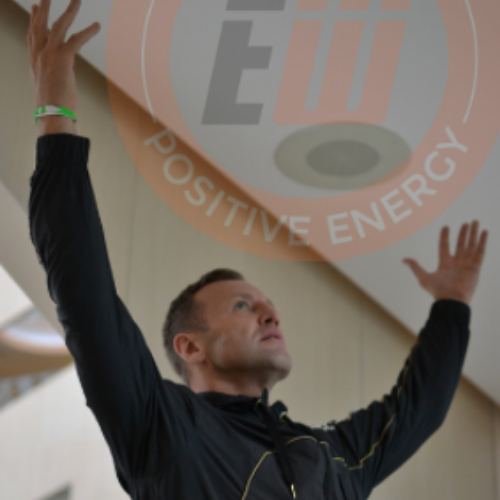 EnergyWize University Of Life – Edmonton, Alberta, Canada – 2014 – 2023
Now based in West Edmonton, Alberta, Canada. Has a coach and mentor, providing personal development for youth, guest speaking in schools, working with YESS, Youth Empowerment Support Services, athletes and professional clients, in 2018, further developing my work through the EnergyWize University Of Life, and my philosophy human technology, I created the EnergyWize A-R-T Skills System, a holistic approach to stress management and skills development. Inspiring and empowering people to releasing the power of potential in life, education, athletics and sports.
UK Experience & Qualifications: 1991 – 2014
Played Semi Professional Soccer: 1987 – 1994

Hull City Football In The Community > FA Coaching & Education Scheme Certificate 1991

Community Sports Leader Award Certificate: 1991

Swimming Pool Attendant – Life Guard – Bronze Medallion: 1991

BAWLA Weight Lifting Instructor Certificate: 1992

16 Years Experience in Security / International Events: 1987 – 2003

10 Years Experience / Performing Arts & Entertainment: 1993 – 2003

Boxing Amateur & Professional: 1994 – 1997

Boxercise Instructor Certificate 1997

The Fountain House School > Alternative Learning / 16 years experience 1997 – 2013

BoxWize Skills Program Originator – 1997
Behaviour Management / Breakaway Techniques Certificate: 2000

Drugs Awareness Training Certificate: 2001

Youth Stress – Positive Handling Strategies Certificate: 2001

Co-organised and set up two World Title Boxing Training Camps: 1999 – 2003

Created and participated in BoxWize World Record Events: 2002 – 2003

Brief Therapy Skills For Stopping Addictions Certificate: 2004

EFT – Emotional Freedom Techniques Certificate: 2004

Created StressWize Fitness & Wellbeing – 2004

Reiki Healing, First Degree Certficate: 2007

9 years experience with Hull Youth Justice Service, preventing reoffending: 2004 – 2013

Safeguarding Children System Certificate / Youth Justice Service: 2011
Canadian Experience & Qualifications: 2014 > 2021
Canfitpro > Fitness Instructor Specialist Certificate – 2015

Canfitpro > Certified CPR & AED Certificate – Health Canada – 2015 Onwards

LifeStyle Meditation > Teach Teens Instructor Certificate – 2016

NPCC / Vendor Process > School & Youth Work

Created EnergyWize University Of Life – Stress Management > Skills Development – 2017

Canfitpro's > Developing Stress Resiliency – 2017

Canfitpro > Children's Fitness Coach Certificate – 2018

Canfitpro > Tosca Reno's – Eat Clean Nutrition Certificate – 2019