RELEASE THE POWER WITHIN!
With over 30+ years experience as a sportsman, coach and mentor, playing semi-professional soccer from the age of 19, coaching in the UK, America and Australia, boxing amateur and professional, retiring from fighting in 1997. Sharing my life experience, studying human biology and behaviour, and our human technology, I've developed a holistic approach to stress management and skills development, creating the 5 step skills system for success, learning to release the power within, in life, education, athletics and sport. Successfully working with many mainstream schools, youth projects and alternative learning programs for challenged youth since 1997. The Hull youth justice in the UK for over 9 years preventing reoffending (2004 – 2013), also working with corporate businesses, sports teams, world champion boxers and professional athletes from premiership soccer and Great Britain rugby league.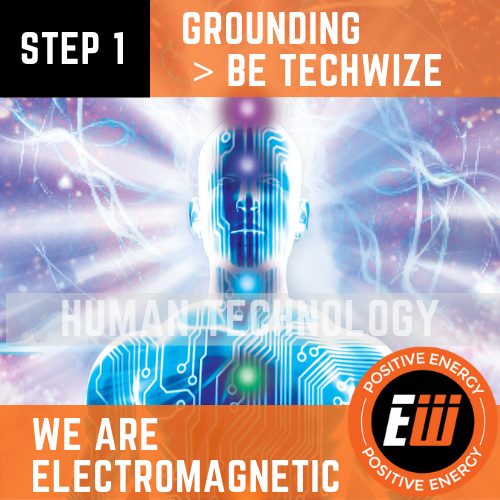 Step 1:  Grounding > Be TechWize – We Are Electromagnetic: We are becoming more aware that our human biology and human technology are one, that our mental, emotional and physical body is made up of energy chakras and meridians, which  can be seen as our electromagnetic energy system and flow. Energy, Frequency & Vibration: Thoughts electric and emotions are like frequencies, current technologies and low energy EMF's, electromagnetic frequencies and radiation from cell towers, Wifi routers, mobile phones and devices can have a powerful impact on our energy, frequency and vibration, causing disruptions in our electromagnetic system and flow, experiencing many negative reactions. Leaving many of us feeling ungrounded, fatigued, agitated, creating anxiety, effecting brain function and more. Become more aware of how to access EMF protection and energy healing technologies can boost our energy system and flow. Check out Nicola Tesla, secrets of the universe, energy, frequency and vibration, EMF protection and energy healing technologies.
Step 2:  Nutrition – Be NutriWize > Food is Frequency: It's important to get our positive energy intake, learning to eat the right foods and consume the right types of drinks, getting the essential nutrients, vitamins, minerals and energy to help us to deal with the demands and pressures of life. Exercise, a great release for stress, along with good nutrition and staying hydrated, can help promote a positive mindset and optimal health. Raise Your Vibration: It's so true that food is frequency, when we eat good we can feel good, uplifting our energy frequency and vibration. Upgrade your healthy eating and lifestyle with professional advice on nutrition, accessing a weekly planner to boost your energy, wellbeing, mental energy and focus. Check out NutriWize content page for more information.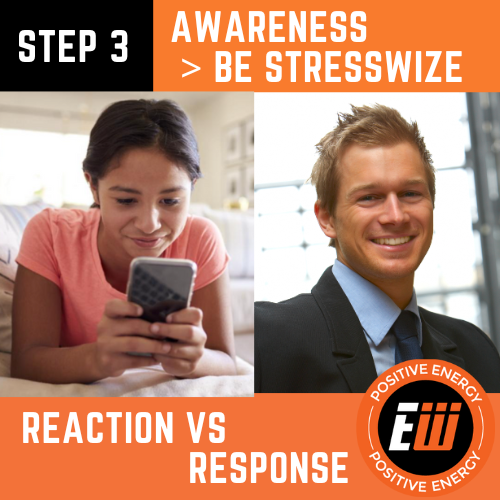 Step 3: Awareness – Be StressWize  > Reaction VS Response: The StressWize Guide will give you a unique perspective, looking at our human biology and human technology, learning to see stress in a new light, giving you the self awareness to recognize reaction from response. Aged 8 Years > Adults Of All Ages: Learning to harness the power of stress, key areas to develop positive energy, improving emotional awareness and the ability to respond, using heart-mind intelligence.
Private Sessions can be provided in person, over the phone or through Zoom, FaceTime / Skype. Sessions can be delivered over 45 Mins to 1 Hour.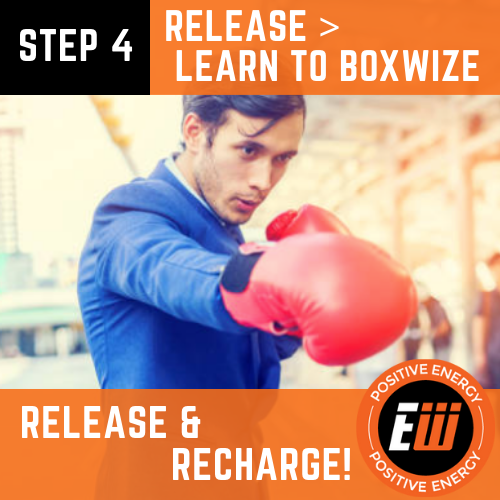 Step 4: BoxWize – Release & Recharge > The Ultimate Stress Buster: Get an BoxWize introductory session, learning the boxing fundamentals with a holistic approach – Non Contact. Activating the senses, learning to ground, developing your full body strength, base, footwork, techniques and flow.  Controlling, releasing and channelling emotional stress and physical energy positively, transforming aggression to passion, improving physical wellbeing and positive mental health, boosting energy, confidence and focus for life. Following your intro session, go next level, creating a BoxWize Skills custom designed program
BoxWize at the Legends Family Training Centre, home of Gracie Barra BJJ, 170 St 14135 Av, NW, Edmonton or a facility of choice.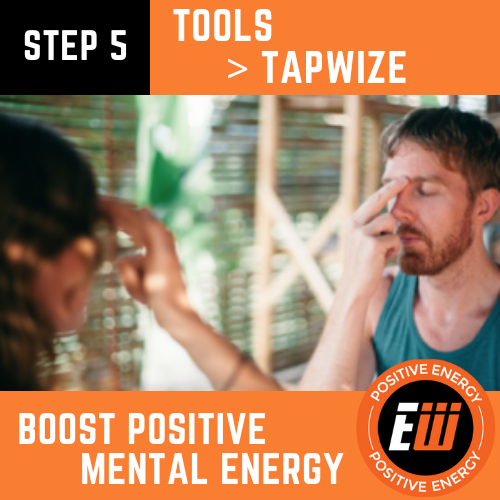 Step 5: Tools – TapWize > 2 Minute Stress Buster: Learn to TapWize, self Regulate and combat stress and feel more grounded! Originated as EFT, Emotional Freedom Technique, the TapWize – 2 Minute Stress Buster will take you through a stress and self awareness process, giving you a step by step guide on how to use your finger tips to perform a tapping technique on specific stress relief and positive energy points on the body. Tap > Release > Boost Your Positive Energy Flow: Learning to unblock and release negative emotions and stress, boosting  your positive energy system and flow. More mindfulness tools and techniques are available to learn.
Access a Personal Development Program or Group Presentations. Private Sessions can be provided in person, over the phone or through Zoom, FaceTime / Skype. Sessions can be delivered over 45 Mins to 1 Hour. Groups sessions are delivered as interactive presentation
Delivered Local In Edmonton, Canada or Online Mountain Standard Time
1 On 1 Mentorship can be delivered local in Edmonton, Canada, at your home, business or a facility of choice. Delivered online Mountain Standard Time, (UK is 7 hours ahead), over the Phone or through FaceTime / Skype. Individual sessions can be delivered over 45 Mins to 1 Hour.
Create Your Own EnergyWize Custom Designed Skills Program
Carl is inspirational, his Youth Skills System will support young people's development through the most challenging years of their lives.
BoxWize has helped with both the emotional and physical development of pupils. I believe that the BoxWize skills program helps young people channel negative energy and control aggression in a more positive way.