RELEASE YOUR INNER POTENTIAL!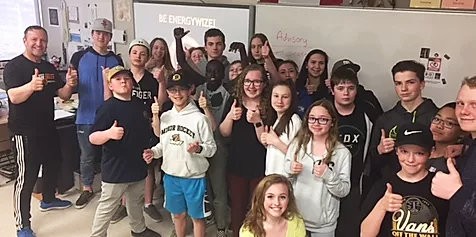 Located in Edmonton, Canada and Surrounding Areas
Providing a flexible service for children aged 8 to adults of all ages, for personal development, street and mainstream youth projects, athlete's, families, along with corporate business and sports team building programs. Delivered at your Home, School, Office, Business or a facility of choice.
STEP 3: AWARENESS - STRESSWIZE
Reaction VS Response > Get StressWize! Gain a unique insight in to understanding stress, giving you the awareness to recognize reaction from response. Developing your ability to respond, looking at 10 key areas to develop positive energy and focus.
Access a Personal program or Group Presentations. Aged 8 Years and Above.
STEP 4: RELEASE - BODYWIZE
Strong Body – Strong Mind > Get BodyWize! Get your introductory session, giving you a positive release for stress, developing the tree of life through mindful movement. Learning to ground, improving your full body strength, activating your base, core and flow. Boosting your positive energy and focus.
Then get your BodyWize Custom Designed Personal or Group Program. Aged 8 Years and Above.
STEP 4: RELEASE - BOXWIZE
Learn to BoxWize, Release & Recharge! Get an introductory session, developing your base, footwork and techniques. Learning to release and channel emotional stress and control aggression, boosting positive energy and focus.
Access Release – BoxWize Next Level! Get a BoxWize Skills Custom Designed Personal or Group Program. Aged 8 and Above.
Be MindWize, Get Your Tools to Self Regulate and Combat Stress! Learn how to feel more grounded using the power of breath, developing mindfulness techniques to boost your positive mental energy and wellbeing.
Access a Personal Program or Get A Group Presentation. Aged 8 Years and Above.
StressWize-Awareness & MindWize-Tools: Private Sessions can be in person, over the Phone or through FaceTime / Skype. Groups Sessions are delivered as Interactive Presentations. Individual Sessions Can Be Delivered over 45 Mins to 1 Hour.
​​BodyWize & BoxWize -Release: Private or Group Active Learning sessions can be delivered at the Legends Training Centre 11500 – 170 St NW, at your Home or Facility of choice. Gloves & Kit Provided.
Carl is inspirational, his Youth Skills System will support young people's development through the most challenging years of their lives.
BoxWize has helped with both the emotional and physical development of pupils. I believe that the BoxWize skills program helps young people channel negative energy and control aggression in a more positive way.